Motorcycle Accident Attorney Oxnard
Hire an experienced attorney to fight your
legal battles against the insurance companies
and get you back in the saddle.
As experienced motorcycle lawyers, we understand how significant injuries from a motorcycle accident can throw a rider and his or her family into chaos as a consequence of the injuries, being out of work and without transportation, and having unpaid medical bills. At the Gancedo Law Firm it is our charge to see to it that those responsible properly compensate our clients for their losses, including property damage, loss of use, lost wages, medical expenses, loss of consortium, pain and suffering and other damages. While we can't undo our client's injuries, we do everything we can to get them the recovery they deserve.
Why Choose Us?
Unique experience and skills allow us to successfully stand up for motorcycle riders against those responsible and their insurance companies
Strong hold in Los Angeles and Pasadena, CA
What our clients say…
Yasmin Carroll
2021-08-25
Mr. Gancedo and his secretary Joki were super professional and attentive and kind with me! They handled my case promptly and courteously!! I highly recommend their office for all of your legal needs!
When I first contacted the Gancedo office I wasn't sure what to expect. I've never been in this situation before. But once speaking to both Joki and Mr. Gancedo I felt completely at ease. They were both very helpful and explained the entire process. They were very understanding and compassionate to my needs. Thank you both. I would definitely recommend. Thanks again, Sincerely PG.
Elizabeth Gutierrez
2021-03-29
When me and my husband were having legal issues this law firm provided excellent service that we highly recommend. The team was very efficient and ensured we won our case. Their services are also provided in Spanish, which was of great help for my husband. 5/5 Rating.
I am very pleased with the results of my legal matter with Gancedo Law Firm and would highly recommend Mr. Gancedo to represent you he has your best interests. This Law firm helped me through terrifying , situation, Staff was very extremely devoted and professional and very aggressive. Again I HIGHLY recommend him to anyone who needs sound legal advice.
Professional service, had a very good experience. Highly recommendable. Servicio muy exelente y profesional. altamente recomendable.
Amparo Arias Breton
2021-03-15
The office of Mr. Gancedo was helpful in my case.
BILL "Wildman" LEGGETT
2021-03-15
I was in stop and go traffic the car in front of me would move forward and hit her breaks. Did this about 6 times. The last time I hit my breaks from hitting her. I was rear ended by another driver, WHO happened to be her husband. Had problem with his insurance company. I contacted Gancedo Law Firm. I have great respect for them and their staff who helped me. I cannot say enough about the staff they were. OUTSTANDING, Mr. GANCEDO, and I talked several times. I would recommend, him to any who needed a LAWYER. Once he got involved in my case, I had no more problems. Had my truck repaired. Again, he has a GREAT staff.
I worked with Hector after I was rear-ended. He and Joki walked me through every step and helped me secure a settlement so I was able to pay my medical bills and physical therapy. Very thankful for Gancedo Law Firm's professionalism and attention to detail. Highly recommend.
I am so thankful to Gancedo Law Firm, I couldn't have asked for a better more helpful law office to help me with accident. They are knowledgeable and supportive. I had no idea where to start after my accident and they guided me step by step. They reassured me that everything from my car repairs to medical expenses would be taken care of. Mr. Gancedo and his staff were professional, always displaying empathy and concern for me. Overall, Gancedo Law Firm provides exceptional representation. Highly Recommended.
Pay No Fees
Unless We Recover
Meet Our Attorneys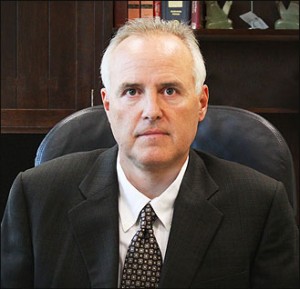 What Our Clients Say
"I feel that the Motorcycle Advocates helped me fight for myself. Everyone I spoke with was very professional and truly cared for me and my situation. [They] are all in my prayers, and my family and I will never forget what you did for us."
– Kevin S.
"The Motorcycle Advocates staff that handled my case were knowledgeable. They made sure that every aspect of the case was handled in an expedited manner. If it were necessary, I would use this firm again."
– Greg S.
"Thank you very much for taking my case. It made this whole process go a lot easier knowing someone was taking care of everything."
– Rachel R.
Schedule a Free Consultation
If you're in the need of a motorcycle accident attorney in Oxnard, California, you've come to the right place. We've provided a brief description of each Oxnard motorcycle accident attorney's services, and ranked them in order of preference. We also included the names of the Oxnard motorcycle accident attorneys who offer the most professional service. You can trust that we'll get you the results you need, quickly.
---
---
How to Choose a Motorcycle Accident Attorney
A motorcycle accident attorney can help you claim compensation for your injuries. Not only can they negotiate with insurance companies, but a good lawyer can also explain the legal process and help you navigate the system. Some cases can be settled by negotiating with insurance companies, while others may end up in court. No matter what kind of case you have, a good lawyer can help you navigate the legal process and get you the compensation you deserve. Read on to learn more about motorcycle accident attorneys.
Experience
Choosing the right motorcycle accident attorney can be an important decision. A skilled attorney is well-versed in different types of collisions, which will make it easier for them to negotiate with the insurance company and secure the compensation that you deserve. If you've been in a motorcycle accident and suffered critical injuries, an attorney with experience in this area will have the best chance of winning your case. Here are some tips to choose the right attorney for your case.
A motorcycle accident attorney is well-versed in dealing with insurance companies, which can be extremely stressful. During the initial investigation, you should gather as much evidence as you can. Keep copies of all medical bills and any other important documents. Also, keep the repair bills for your motorcycle, as these will be crucial to your claim. A motorcycle accident attorney has the experience necessary to properly analyze the evidence and build a strong case. Having an attorney that knows the legal process can make the difference between a successful settlement and a costly legal battle.
A motorcycle accident attorney must be experienced in dealing with all types of accidents, including crashes involving motorcycles. He or she should have a proven track record and have won numerous cases. Experienced attorneys will also have the necessary resources to evaluate all aspects of your case. If you were the victim of a motorcycle accident, you must choose a law firm with a proven track record for winning claims for their clients. Ultimately, a knowledgeable motorcycle accident attorney can maximize your chances of winning your claim and recovering your compensation.
Your compensation will be based on the severity of your motorcycle accident and the extent of the other driver's negligence. In some cases, extreme negligence on the part of the other driver could significantly increase your damages. Motorbikes are extremely vulnerable to impact and have very limited protection from the environment. Because of this, motorcycle riders are more likely to sustain more critical injuries than drivers of traditional vehicles. If you are involved in a motorcycle accident, your compensation may be significantly greater than that of the other driver.
Qualifying criteria
If you or a loved one has been in a motorcycle accident, it is essential that you contact an experienced lawyer as soon as possible. A motorcycle accident attorney is a critical component of a successful claim, especially if injuries were sustained. In a recent study published in the Journal of Personal Injury Law, the authors cited failure of other vehicle drivers and defective brakes as the primary causes of motorcycle crashes. Moreover, motorcycles are much harder to spot than other vehicles, making them less visible. Environmental conditions and road conditions can also limit visibility. The law governing liability will vary depending on the type of accident, the negligence of either party, and the severity of the injuries or damages.
You can collect documents after the motorcycle accident. These documents can include receipts, medical bills, travel expenses, and prescription or over-the-counter medications. Depending on the severity of your injuries, a motorcycle accident attorney may be able to recover more money than you think. To get the most compensation possible, your lawyer should be able to prove the negligence of the other driver. Moreover, you need to provide the other driver with proof that the other party is at fault.
Once you've met the above-mentioned qualifying criteria, you should start looking for a motorcycle accident attorney. It is a good idea to hire a motorcycle accident attorney who has experience in these cases. After all, you deserve a fair settlement for your injuries. So, contact a reputable motorcycle accident attorney today! You'll be glad you did. They'll do their best to get you the compensation you deserve.
Injuries from a motorcycle accident can be catastrophic, even life-threatening. If you're suffering from life-altering injuries, it is imperative to contact a skilled motorcycle accident attorney as soon as possible. Motorcycle accident lawyers in Pasadena, California, have experience advocating for victims' rights and safety. They'll know how to fight for your rights and hold the negligent party accountable. A good motorcycle accident attorney can help you get the maximum compensation you deserve.
Common misconceptions
Most people don't ride a motorcycle. That's why they assume inexperienced motorcyclists are reckless drivers and speeding recklessly. This attitude leads some members of the public to make inaccurate assumptions about the majority of motorcyclists. In reality, the majority of accidents involving motorcycles are caused by drivers of automobiles. This bias, however, must be addressed in courtrooms and on the jury.
When a motorcyclist is in an accident, they often do not know what happened and how to proceed. It is very important to hire an attorney, even if the accident is minor. Many motorcycle insurance companies spend time and money trying to prove their legitimacy. These insurers do not always want to pay for injuries incurred due to a motorcycle accident, and they can make things difficult for victims. Fortunately, there are plenty of motorcycle accident attorneys who are willing to help you.
Insurance companies have a profit motive, and they will do everything they can to limit the payouts they pay out to policyholders. A motorcycle accident attorney will fight on your behalf, protecting your legal rights and ensuring you receive the full amount of compensation you are entitled to. These professionals are not only experienced in motorcycle accident cases, but also have extensive knowledge of motorcycle insurance policies. As such, they will be able to help you fight for maximum compensation for your losses.
Motorcycles are an important part of American society, and they are subject to the same dangers as cars. The only difference between them and automobiles is the risk of injury. The motorcycle rider is generally a more cautious and careful driver than a car driver. This does not mean that the accident was their fault; it only means that the driver was at fault. A motorcycle accident attorney understands the nuances of motorcycle accidents and will be able to help you determine the appropriate course of action.
Finding a lawyer
The first step in finding a motorcycle accident lawyer is to interview several lawyers before choosing one. You want to make sure you can communicate easily with the lawyers and understand how their firm operates. If the attorney interrupts you during the interview, it may be a sign that he or she is too busy to take your case, or that they aren't committed to your case. It is important to find an attorney who will listen to you and answer your questions completely.
When choosing a motorcycle accident lawyer, make sure to look for those who have experience with similar cases. Be aware that many lawyers will take your case purely for the money, but be sure to choose a lawyer who is truly dedicated to the cause. A motorcycle accident lawyer who doesn't care about the case will simply give up too early or may not pursue justice. Having a lawyer on your side will help you protect your rights and get the maximum compensation you are entitled to.
When choosing a motorcycle accident attorney, it is important to get several references from friends and professional acquaintances. This can be particularly important if you're not sure about how to find a good lawyer. A personal referral from a trusted friend or colleague is always worth considering, especially if the lawyer has a good reputation in the motorcycle community. It is advisable to get several references before you make a decision, as these can lead to less than ideal choices.
When choosing a motorcycle accident lawyer, ask the attorney questions that are important to you. Be sure to look for online reviews and testimonies from multiple sources. Getting a good motorcycle accident lawyer can be an easy and stress-free process if you take the time to do some research and follow these simple guidelines. Whether you need a personal referral from a friend or family member or find one online, a reliable resource can help you find the best motorcycle accident lawyer.
(805) 900-3420